Youth of the Year Celebration
This celebration is the culmination of the Youth of the Year program and a great recognition of youth leadership in Thurston County. The representative chosen to be the Youth of the Year for Boys & Girls Clubs of Thurston County is announced, and we celebrate accomplishments of five very talented Club members, staff and the people who helped them along the way (that's you)!
Wednesday, January 31, 2018 – South Puget Sound Community College Lacey Campus
Foundation for the Future
Thursday, May 24, 2018 – St. Martin's Marcus Pavilion
Rise and shine to celebrate in style with hundreds of community leaders by setting the foundation for the future! No need to have a cup of coffee before joining us, as you are greeted with infectious high energy of the Club kids! We have eggs, bacon, and sausage ready along with plenty of coffee for you! Feel inspired by keynote speakers and of course, the KIDS as you go throughout your day!
Born to be Wild Dinner & Auction
Friday, September 28, 2018 – St. Martin's Marcus Pavilion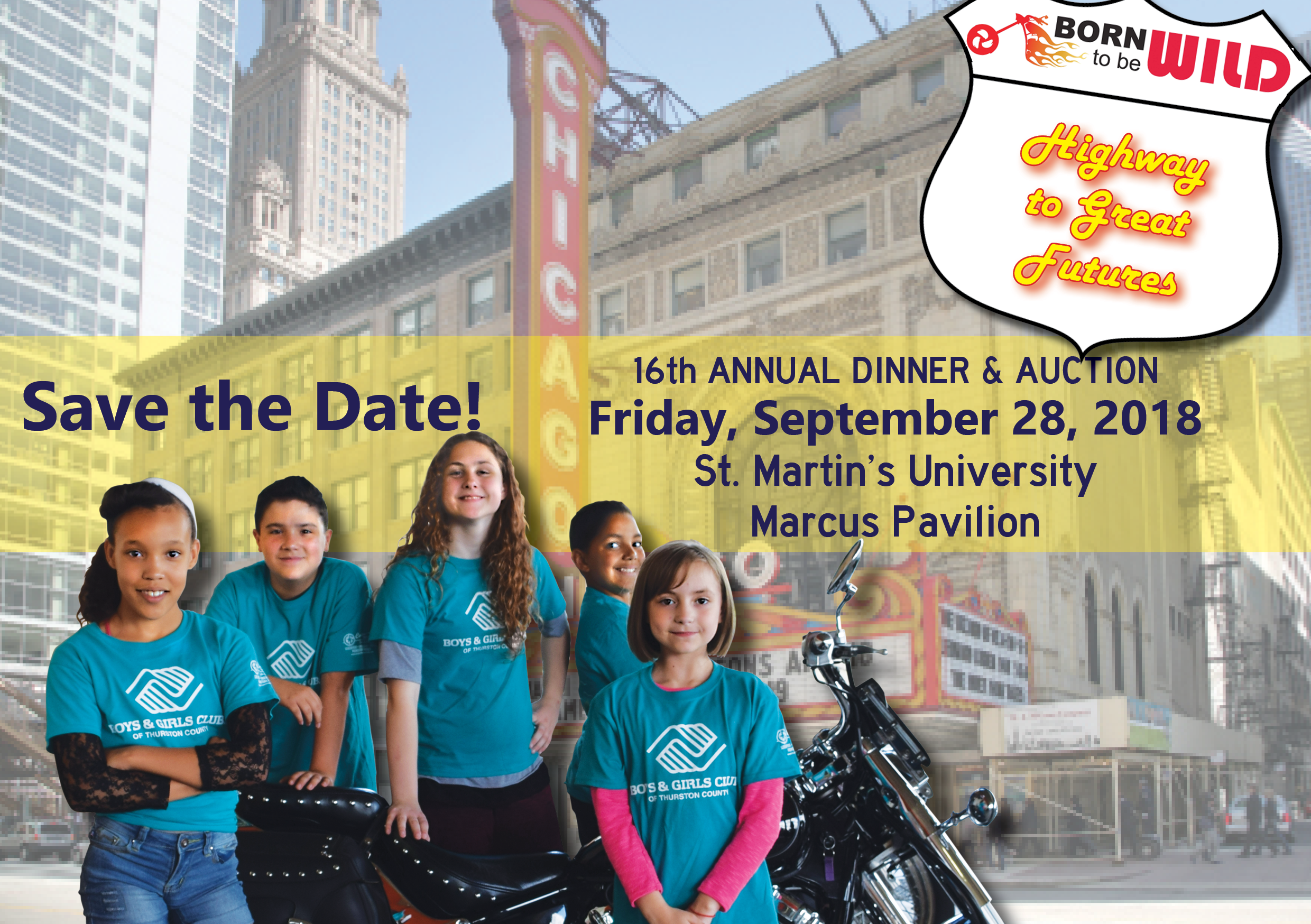 Heading down the Highway to Great Futures, 2018 Born to be Wild is taking a trip to Speakeasies in Chicago. Jazz,  This is one of Thurston County's largest charity auctions and helps raise needed dollars for our five growing Clubs in Lacey, Tumwater, Olympia, Rochester and Tenino.  Join the excitement, catch up with friends and bid on amazing auction items. You won't want to miss this event!
Sponsorship Opportunities Available
For more information, contact the Administrative Office at 360-956-0755 or info@bgctc.org.